In a dramatic turn of events on November 8, 2023, police authorities apprehended 13 individuals and confiscated a cache of 18 firearms, along with a substantial amount of ammunition in Kagiso, South Africa.
The incident unfolded as a result of a violent confrontation between two purported security companies, leaving the community bewildered.
The police were swiftly summoned to the scene in the West Rand District to address a chaotic exchange of gunfire.
Upon arrival, law enforcement officers were met with a harrowing sight: two factions, allegedly linked to separate taxi associations, embroiled in a shootout.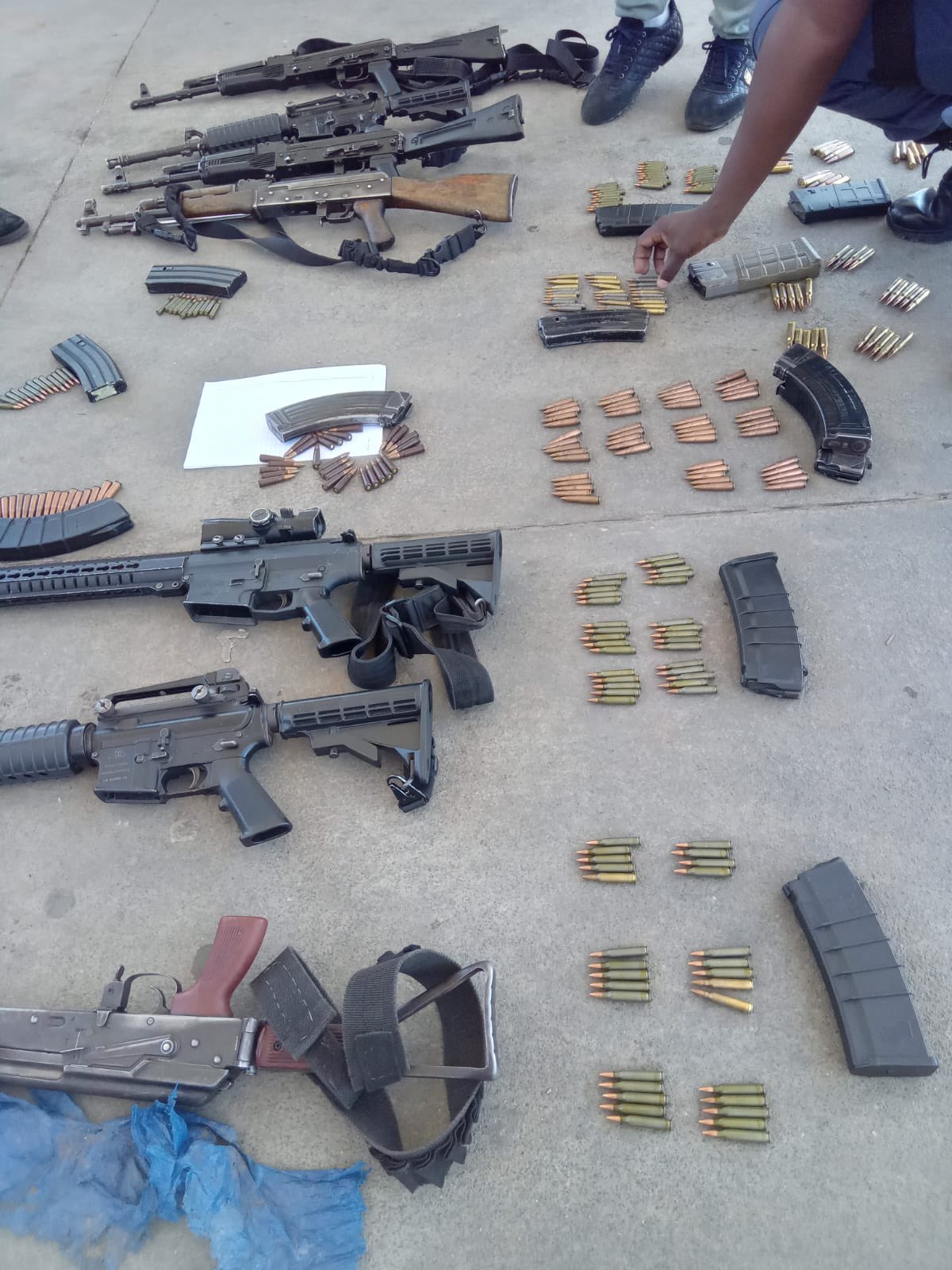 The situation was perilous, as bullets flew in the air amidst the tension.
As the police approached the scene, individuals riding in armored vehicles began to disembark hurriedly, fleeing on foot in an attempt to evade capture.
Despite the chaos, law enforcement managed to corner and apprehend thirteen suspects who were allegedly involved in the confrontation.
In a significant seizure, the authorities discovered and confiscated 13 rifles, four pistols, numerous rounds of ammunition, and several magazines.
Additionally, during the extensive search, another firearm was found concealed at a nearby filling station.
The violent exchange had left two individuals from one of the warring groups injured. They were promptly transported to a nearby hospital to receive medical attention for their injuries.
The seized firearms will undergo further scrutiny and ballistic testing to determine if they have been used in other serious and violent crimes in the region.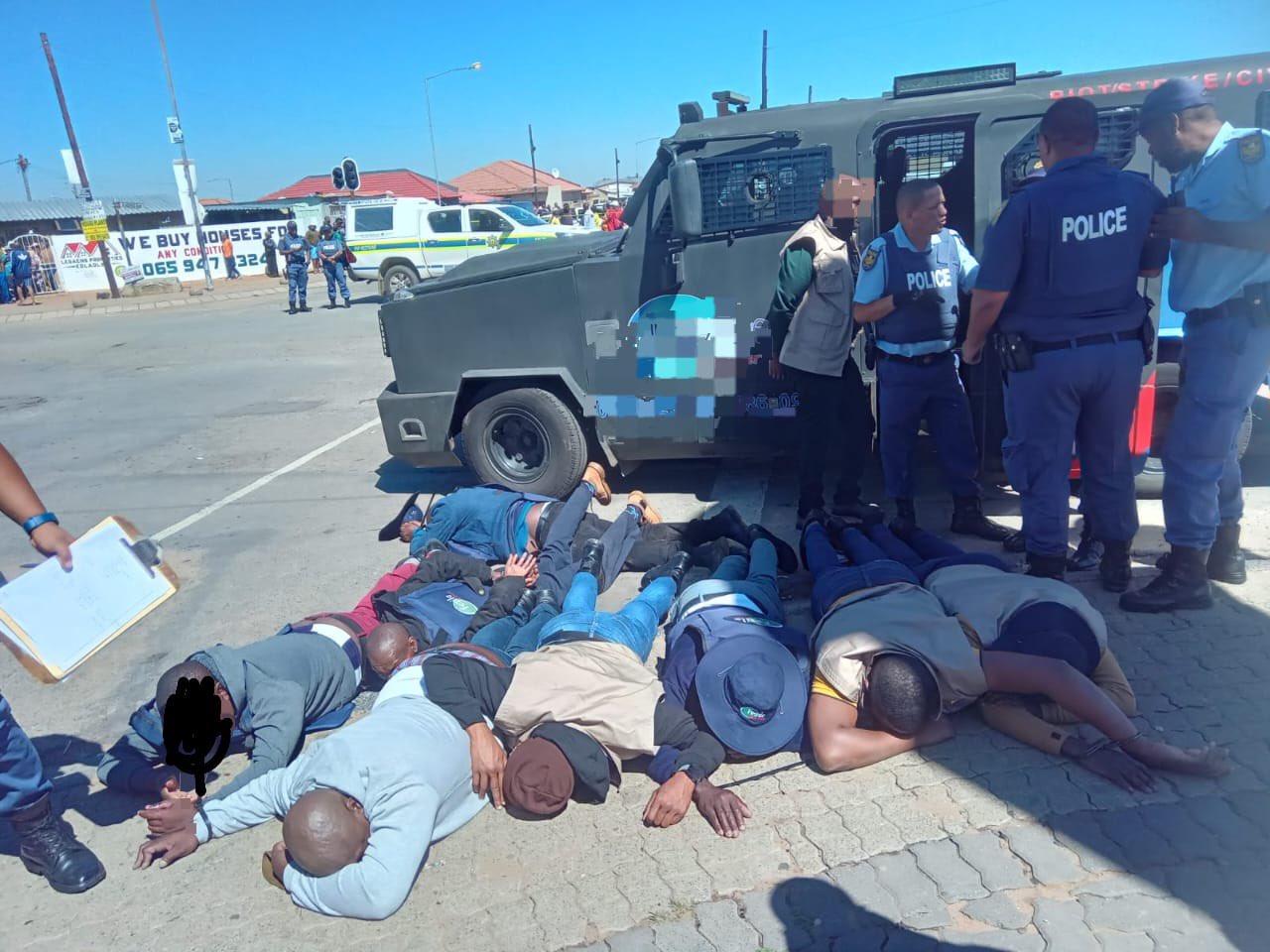 This process is vital in tracing the history of these weapons and their potential involvement in additional criminal activities.
As the investigation unfolds, all 13 arrested suspects are poised to face a day in court.
They will be charged with counts of attempted murder and discharging a firearm within a municipal area, reflecting the gravity of their alleged actions during the shootout.
The diligent work of the South African police highlights their unwavering commitment to maintaining public safety and upholding the law, and investigations into the incident continue as authorities seek to shed further light on the matter.